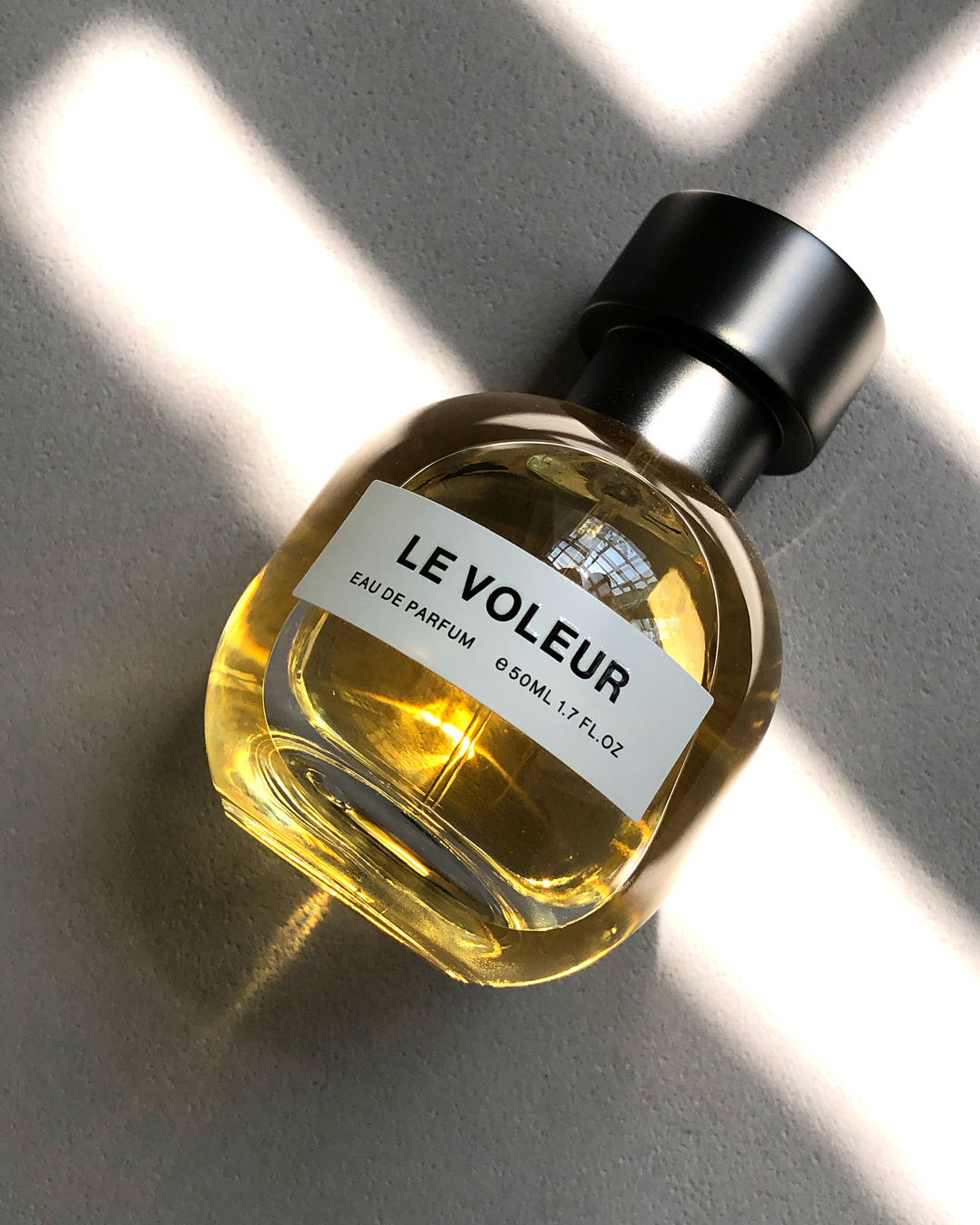 We present you the fragrance of Son Venïn, Le Voleur Eau de Parfum 50 ml. Made in Norway, this natural and unisex fragrance is a must for any perfume lover. With its floral and woody musky composition, it will make you feel elegant, seductive, and confident.
The combination of saffron and pink berries come together to create a tantalizing and tantalizing top note, while the heart notes of musk, incense, and pure white bouquet, together with iris, add a modern edge to the fragrance. Finally, base notes of sandalwood, guaiac wood, amber, white and dry woods create a sensual experience that will linger on your skin for hours.
Le Voleur Eau de Parfum 50ml is presented in a natural spray bottle, making it easy to use and perfect for use on the go. With a size of ℮ 50 ml–1.7 fl. oz., is the perfect size for your purse or pocket.
This luxurious fragrance is the perfect gift for yourself or a loved one. It's an expression of sophistication that is sure to turn heads.
Son Venïn is an independent fragrance brand with a dedication to creating unique fragrances that make a statement. With Scandinavian design, elegance, and excellence at the forefront of their creation process, they are creating sophisticated fragrances that strike the perfect balance between old-world charm and modern luxury.
Le Voleur Eau de Parfum 50 ml by Son Venïn is a natural unisex fragrance from the Floral Woody Musk group, created in 2016 with elegant and seductive notes. Its bold nature is a testament to the creativity and passion found in every Son Venïn fragrance.
If you are looking for a sophisticated and elegant fragrance that exudes confidence, Le Voleur Eau de Parfum 50ml is the perfect choice. So why wait? Order this exclusive fragrance today and discover the sophistication hidden in every bottle of Son Venïn Le Voleur Parfum 50ml!